Oil And Gas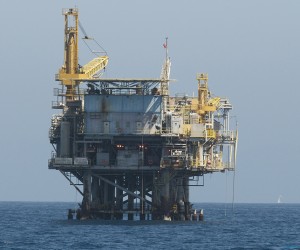 The use of sealed radioactive sources is ubiquitous within the oil and gas exploration and processing industries. Matom provides Radiation Protection Advisors (RPAs) and Radiation Protection Supervisors (RPS) who ensure compliance with UK and international statutes for the environment and health and safety.
Meeting obligations to statutes and guidance is achieved through prior risk assessment, As Low As Reasonably Practicable (ALARP) assessments, operational procedures, and audit. Our RPAs have extensive knowledge of these requirements and provide operationally focussed compliance at all stages of the risk management process.
Matom train staff in the use of field monitoring equipment and best practice for minimising exposure to sealed and unsealed sources. In addition we train Radiation Protection Supervisors who have the responsibility in the field for ensuring control systems are in place for minimising exposure to radioactive sources.
The principle source of unsealed radioactive material in the field is Normally Occurring Radioactive Materials (NORM) or TENORM (Technically Enhanced NORM). Recent international legislation has placed the responsibility for controlling exposure to employees, and minimising discharge, on operators. Matom provide characterisation, workplace monitoring, local decontamination and exposure management in the field, and advice for planning and refurbishment.