Xcaper
 from matom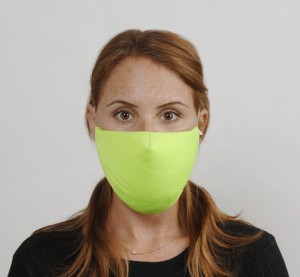 The Xcaper Emergency Escape Kit™ from Matom provides vital protection to escape from a fire.
This unique patented technology is designed to protect the user from poisonous gasses and particles created during a fire, providing essential time to escape safely, whilst maintaining clear vision.
The Xcaper Emergency Escape Kit™, manufactured by Xcaper Industries LLC, was designed with functionality and simplicity in mind. The Xcaper's revolutionary design ensures that, even in the panic of a fire or terrorist attack, the smoke mask can be used effectively in any orientation. This is because the ergonomics of the mask serve to cover the mouth and nose providing an effective seal for safe breathing and evacuation.

FACT:
85% of fire victims show evidence of Carbon Monoxide (CO) inhalation and 50% of victims have evidence of enough CO poisoning to cause death. Unlike many smoke mask solutions; the Xcaper efficiency is not affected by facial hair and fits adults and children alike.
PROTECTION
Xcaper™ uses a patented technology that filters out smoke & toxic gases providing continuous protection for 30 minutes or longer, once opened, depending upon conditions, providing more than adequate time for people to escape a smoke filled building.
Gases absorbed:
• Hydrogen Cyanide • Acrolein • Hydrochloric Acid • Nitric Oxide • Nitrogen Dioxide • Carbon Monoxide
FEATURES
Unlike other solutions: no training is necessary.
Intuitive design: Cannot be worn improperly as long as it covers breathing passages.
Allows full vision and communication.
One size fits all: face shape, head size, facial hair
Easy to help those needing assistance to put it on: can even be held on for an infant.
The UK Regulatory Reform (Fire Safety) Order 2005:
"any person who has some level of control in premises must take reasonable steps to reduce the risk from fire and make sure people can safely escape if there is a fire."
The Xcaper Emergency Escape Kit™ is used by many types of organisations around the world, including;
Barclays ♦ US Marshall Service ♦ Shell ♦ NY Dept of Corrections ♦ Pfizer ♦ Simpson Thacher ♦ AIG ♦ Deutsche Bank ♦ Invest Corp ♦ The Peninnsula (New York) ♦ Bowne ♦ Leows Corporation ♦ Nymex ♦ Marriot (New York) ♦ Capital Group ♦ Holland America Line
Don't delay, help to save lives and protect your staff today!
Xcaper Emergency Escape Kit™ includes:
Xcaper Personal Smoke Mask™
Xcaper non-fogging goggles
An LED portable light
A whistle
An Xcaper Hip Pak™ – The Pak has Velcro® straps on the back for simple attachment to a desk and easy transfer to the arm or belt.
The Xcaper Mask™ is factory sealed in a glow-in-the-dark, easy to open package and can be stored for up to 5 years when stored correctly.
Pack dimensions: 140mm x 140mm x 50mm (5½" x 5½" x 2") Weight: 125g (4.4oz)