WHIFFS
 from matom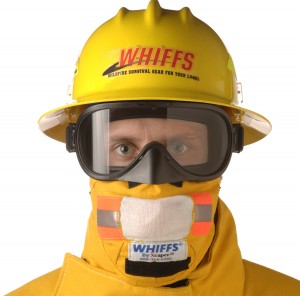 The WHIFFS® by Xcaper Industries, from Matom is the professional choice when standard SCBA is impractical or unavailable such as a wild fires, bush fires, Police, SWAT and structural overhaul.
This unique patented technology is designed to protect the user from poisonous gasses and particles created during a fire, providing a light weight solution for professionals.
Combined with the XcaperTM filter, WHIFFS® is designed with functionality and simplicity in mind.
All WHIFFS® masks are made from Advance Nomex® cloth. The masks breathing port and attachable neck shroud for the WHIFFS Bush Pro® mask are also made from Nomex® material. The thread used in the construction of all masks is Nomex CRAQ-SPUN® thread.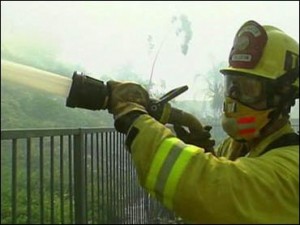 WHIFFS® is ideal for:
• Structural Overhaul
• Wildland Fires
• Arson Investigations
• Police
• Swat
• EMT
 PROTECTION
WHIFFS® and the Xcaper® filter uses a patented technology to filter out smoke & toxic gases. Once opened WHIFFS® provides continuous protection for 4 to 6 hours.
Gases absorbed:
• Hydrogen Cyanide
• Acrolein
• Hydrochloric Acid
• Nitric Oxide
• Nitrogen Dioxide
• Carbon Monoxide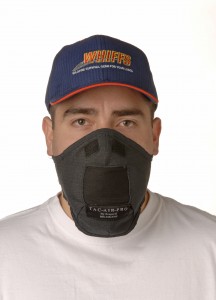 WHIFFS® Tac~Air~Pro Mask® The all NEW Whiffs Tac-Air-Pro® mask is now available for Police and SWAT departments. With the same proven technology as the original Brush Pro Mask®, with a sleeker design; the Whiffs Tac-Air-Pro Mask® is easy to don and
doff using a simple head strapping system made from an elastic Nomex® material. Rather than using a 'over the head' strapping system,simply tie the elastic band behind your neck. It is no longer be necessary to remove helmets or any other gear.
WHIFFS® sleek design makes it comfortable to wear, even in hot climates. The black VelcroTM attachment point at the bridge of the nose on the outside of the Tac-Air-Pro Mask® should be used to attach the goggles. The Tac-Air-Pro Mask® weighs just 57 grams and is machine washable in cold water.
This filter system should never be used in fighting a structure fire or in place of an SCBA.