Matom Attend WM2013 Exhibition: Booth 439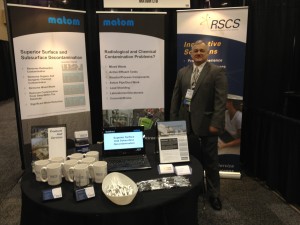 This week Matom are in attendance at the WM2013 Exhibition, Phoenix Convention Centre, Arizona.
Together with RSCS (Radiation Safety and Control Services) we will be affording  Waste Management delegates the opportunity to focus on knowledge and expertise available to the radioactive material management sector.
This includes advice on potential applications for Matom's TechXtract decontamination technology.