London bomb threat
A security alert has been issued today following a bomb threat that was received on Sunday night (15th May) from an unidentified dissident Irish Republic group.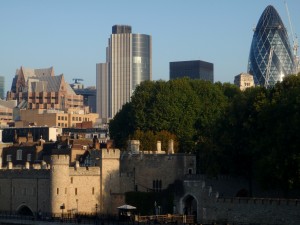 The warning from the terrorists was ambiguous, stating only that a bomb would go off somewhere in London in the next 24 hours. The threat has been taken seriously due to the use of an agreed "code word".
The Mall was closed off today for a number of hours after an officer reported "something suspicious" and in another incident a controlled explosion of a suitcase found at a nearby hotel was carried out. Later, the suitcase was deemed to not be suspicious.
Whilst the current threat level of international terrorism remains at "Severe" the threat from Irish related terrorism has not been raised from "Significant".
Londoners are advised to carry on about their business but to be extra vigilant of suspicious behaviour or packages.
If you are suspicious of someone or something you should telephone 999 or the Anti-Terrorist Hotline number: 0800 789 321.